quality wooden storage sheds built on site, built just right
We Build Wooden Storage Sheds in Western Washington
Northwest Sheds is at your service if you're looking to create some extra space on your property. We
build
wooden storage sheds in Western Washington, which has earned the trust of Western Washington residents since 1993. Rely on us to build a wooden storage shed for your backyard using only the best
locally sourced materials
from the Northwest.
At Northwest Sheds, we have a wide range of
wooden storage sheds
for sale, all built with the utmost attention to detail and crafted using only the best materials. Whether you need a small shed for your gardening tools, or a large wooden storage shed to accommodate all of your outdoor equipment, we have you covered.
Our
built-on-site sheds
are designed to provide you with a convenient and practical storage solution that is tailored to your specific needs. Our team of experts will work with you every step of the way to design and install a wooden storage shed that perfectly matches your requirements, from size and shape to features such as windows, doors, and shelving.
One of the main benefits of choosing a wooden storage shed from Northwest Sheds is the durability and longevity of our products. Unlike plastic or metal sheds, our wooden sheds are designed to stand up to the elements and resist damage from rain, wind, and snow. With proper maintenance, our sheds can last for decades, providing you with a reliable and long-lasting storage solution for all your needs.
We offer a range of wooden storage sheds near you, so you don't have to look any further than Northwest Sheds for all your outdoor storage needs. From our
outdoor wooden storage sheds
with attractive designs to our
wooden storage sheds capable
of storing nearly anything, we have it all!
When it comes to purchasing a wooden storage shed, we understand that there may be many questions and concerns. That's why our team of knowledgeable experts is always on-hand to offer professional advice and guidance, helping you choose the right wooden storage shed for your needs and budget.
Overall, if you're searching for a wooden
storage shed built on-site
which is durable and long-lasting, look no further than Northwest Sheds. We pride ourselves on providing quality, customized sheds that are designed to meet the unique needs of our customers. Feel free to check out our products today – we're sure you won't be disappointed!
Over 30 Years of Experience in the Industry
NW Sheds is locally owned and operated in Sumner, WA. Our goal is to focus on the needs of homeowners in the Pacific Northwest, where the climate poses some challenges for storage shed construction and in the choice of construction materials.
Count on us to utilize only high-quality products that can withstand typical northwest weather. To this end, we use only CDX plywood and T1-11 siding. All our buildings are guaranteed for both materials and craftsmanship for two years.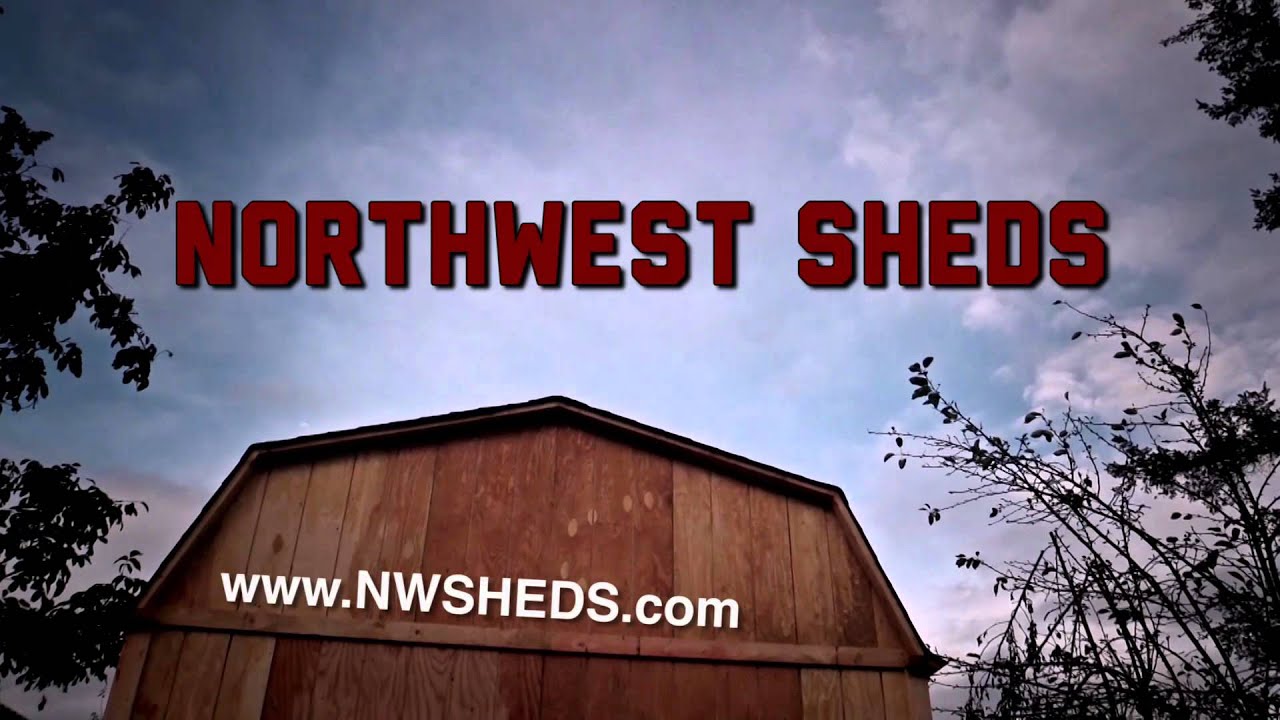 Family Owned and Operated Since 1993
Solid Wood Construction (

No Particle Board Used

)

Double Doors, 48" Wide

All Door Hardware Included, Featuring 6 Ft. Aluminum Hinges

2x4s 2 Ft. on Center for Wall Studs and Rafters

2x4 Floor Joist, Spaced 1 Ft. on Center

4x4 Pressure Treated Skids Under All Buildings

Self-Sealing Shingles in Your Choice of Black, Brown, or Grey

5/8' T1-11 Exterior Siding

1/2" CDX Plywood Floors and Roof Deck

Competitive Pricing

Ready To Paint

Fast Year-Round Service

Free Delivery Within Limited Mileage Radius
NW Sheds uses carefully selected materials in each building. Therefore, we can offer a warranty on each unit for two years against manufacturing defects and workmanship. In accepting this warranty, the customer agrees to paint and caulk the building, including the doors, within 30 days after construction. The customer agrees to keep vegetation down around the building to allow air to circulate underneath the building. Caulking should also be applied.
NW Sheds reserves the right to repair or replace any portion of a shed found to be defective. We cannot be held responsible for abuse or "acts of God."
Feel free to
contact us
if you need more information about our storage and garden sheds. You can place your order now, but please be reminded that prices may change without notice.
Personal Checks

Visa/Mastercard/Discover